Vartsikhe Marani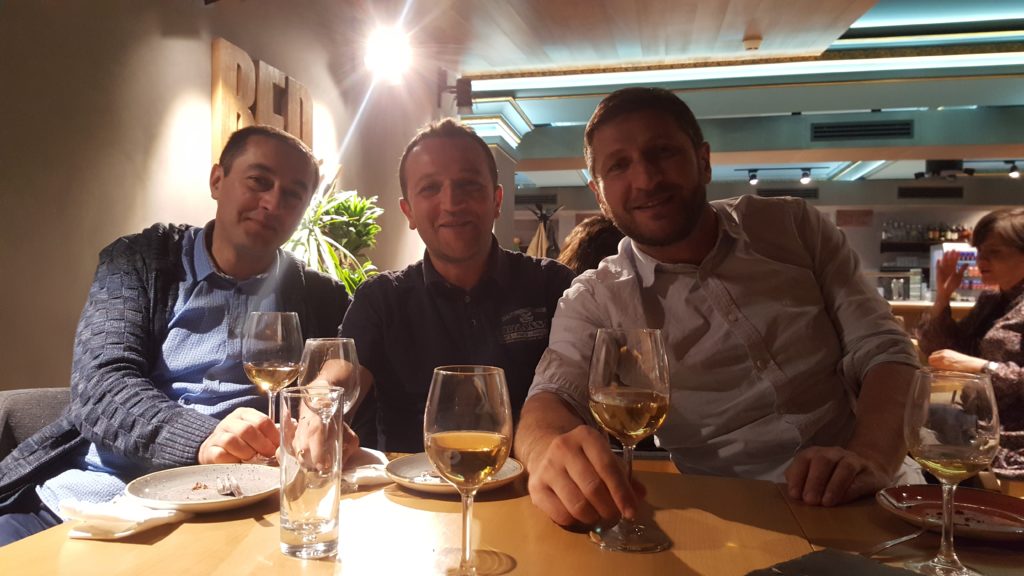 Ancient tradition. Natural wines. Wild yeast. Bottled unfiltered.
Vartsikhe Marani produces 100% natural, high quality wines made in qvevri with traditional Georgian methods dating back thousands of years. The wines are produced with organic methods and in limited quantities. Vartsikhe Marani was founded in Baghdati district which is famous for its climate, soils and local Imeretian varieties which are perfect for low alcohol, high quality wines. They are focused on using ancient local varieties to make natural wines according to local traditions. They have planted varieties such as Aladasturi, Tsolikouri, Krakhuna, Saperavi, and others. They own vineyards in Georgia's western Imereti region as well as the eastern Kakheti Region. In its western location, the air from the Black Sea to the west and the Caucasus Mountains in the north creates a humid subtropical climate, offering optimal conditions for the cultivation of several rare indigenous grape varieties unique to the region.
Vartsikhe Marani produces natural quality wines that are made using traditional technology in Qvevri. The production of these first-class wines is made possible by the unique geographical location of their own vineyards in Imereti. Wine is produced in small quantities with hearty passion, conviction, love and responsibility. Qvevri is a unique vessel of clay that has a few thousand years of history. It is used for storage and making of wine.
Their winemaker is Kakha Tchotiashvili who is highly regarded and surely among the top winemakers in Georgia. In his family there is long line of artisanal winemakers in the Kakheti region. As a child, Kakha learned about winemaking from his father and grandfather, while picking grapes, washing the qvevri, and doing other small jobs. At some point he took over the Tchotiashvili vineyard from his father. He immensely respects Georgia's amber wine history and heritage.
Vartsikhe wines are made in small quantities and without any additives or chemicals in the vineyards or winemaking. They are literally hand made from start to finish, with each bottle inspected and numbered by winemaker. All are made in Qvevri, and all are fermented with wild yeast and bottled unfiltered. Some are fermented with skins and have a light amber color; others are left briefly on skins and look like ordinary white wine.
The lightly pressed juice is fermented with the skins, with wild yeast and free from any additives. After fermentation is finished, the Qvevri are sealed and covered with soil until spring time. During the process, the solids in the wine slowly drop to the bottom of the Qvevri and the clear wine rises to the top. When temperatures drop out doors the fermentation is completely stopped, and the wine is transferred to new Qvevri and left to age for more months. In the spring, the Qvevri is opened and wine is drunk during big celebrations called a supra while leftover is bottled. A supra is a traditional – and often extravagant – Georgian meal that is largely considered to be the center of Georgian social life.
Vartsikhe Marani proudly continues the long tradition of Georgian wine making and they are pleased to offer you pure and top quality natural wines.
SHOP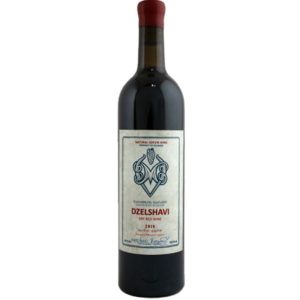 Quick View
Quick View

Dzelshavi is a rare variety from western Georgia. It's produced in traditional Georgian Kvevri method, in which the wild yeast fermentation and aging are done in large clay vessels which are buried in the ground. It's very dark in color and medium to full bodied. Ripe fruits, pomegranate, earth, spices and good texture.
Just decant it gently and serve lightly chilled. Guamarjos!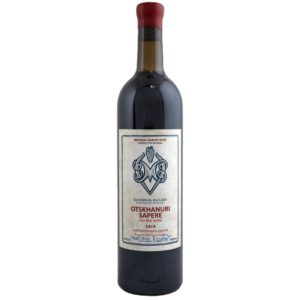 Quick View
Quick View

Otskhanuri Sapere is a rare variety from Imereti, western Georgia. It produces a dark and explosively flavorful wine that is crisp, fruity, mineral and complex. Incredibly all the flavor and enjoyment comes with low alcohol of 11.5%.
Decant and serve lightly chilled. Guamarjos!