GIFTS
It's time to send a memorable gift. Authentic and delicious natural wines show you have great taste.
SHOP
Quick View
A combination of 3 varieties from our vineyards Silván + Veltlín 3 weeks of maceration and fermentation on the skins, + Vlach Riesling, 3 months macerated and spontaneously fermented with the skins. The wine was pressed and put into oak barrels, where it matured for 1 year without added sulphur, irregularly mixed with fine lees using the Sur lie method. The malolactic fermentation took place spontaneously during aging in the barrel. Without filtration and clarification. Only 2200 bottles produced. A lively and fun amber orange wine.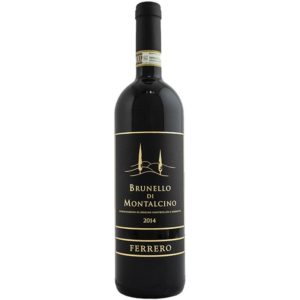 Quick View
Claudia Ferrero and her husband/winemaker Pablo Härri's estate is called the Podere Pascena and it sits in the southwesterly corner of Montalcino where they are bordered by Argiano and Banfi's Riserva vineyard "Poggio all'Oro". Pablo Harri spent 15 years as the lead winemaker at Banfi before starting his own winery. The small production of this wine which averages about 600 cases per year is aged in two French Allier casks of 21 and 30 hectoliters for 2 years and then in bottle for another two years before release.
Alcohol: 15.3% Total acidity: 5.4 g/l Dry extract: 32.0 g/l Volatile acidity: 0.61 g/l
Total SO2: 78 mg/l Free SO2: 19 mg/l Ashes: 3.15 g/l pH: 3.45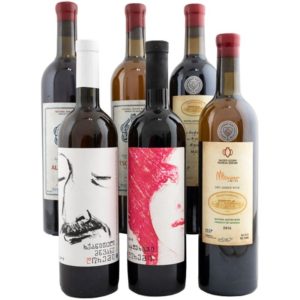 Quick View
A dynamic selection of traditional kvevri wines of Georgia, the birthplace of wine. Taste the history of an 8000 year old ancient winemaking method, and indigenous varieties of these handmade Georgian wines. Includes Doremi Saperavi, Doremi Rkatsiteli / Mtsvane, Tchotiashvili Mtsvane, Tchotiashvili Tavkveri, Vartikhe Aladasturi and Vartikhe Tsolikouri.