Monastery Tvrdoš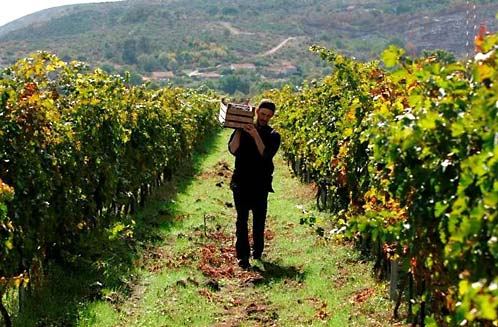 | | |
| --- | --- |
| Country | Bosnia & Herzegovina |
| Variety | Vranac |
| Age of Wines | 20-25 years |
| Soil | Karst (dissolution of soluble rock) |
| Altitude | 900 ft. |
Centuries of history. Authentic wines from the Herzegovina wine region.
Tvrdoš Monastery is the cradle of Orthodox Christianity in southern Herzegovina, but this spiritual centre has gained a global fame thanks to something else – its renowned viticulture. Set in a scenic decor of the karstic elevation along the right bank of the Trebišnjica River and surrounded by bountiful vines and orchards, this monastery treasures a centuries-old tradition of viticulture and winemaking.
Monastery Tvrdoš was built in the middle ages upon the stone formations of Tvrdoš, along the right side of the banks of the Trebisnjica River and only 15 miles from the Adriatic Sea. After the collapse of the medieval Serbian state, Serbian monks played an essential role in preserving the tradition of winemaking. At the time, the monastery was well known for its wine. One piece of evidence to this end is an old epic folk poem that mentions the monastery and its monastic cellars filled with wine.
In about 20 years since the monastic winemaking in Tvrdoš Monastery was revitalized, their high-quality wines have received many international awards. No wonder that the Tvrdoš winery and its gold-winning wines made by monks have an excellent reputation among sommeliers. All this has been confirmed recently when 2009 Grand Reserve Vranac from the Tvrdoš Wine Cellars won a gold medal at the most prestigious global competition – Decanter 2018 World Wine Awards.
The monastery has two cellars. One is an old stone cellar from the 15th century where Vranac matures in hundred-year-old oak barrels. Only a few meters away and next to the Trebisnjica River, a new underground cellar has been equipped with the latest technology while perfectly integrated into the existing complex. In particular, a gravity-flow facility exploits the force of gravity to transport grapes and wine thanks to the multiple-level cellars.
About two decades ago, the monks of this monastery restarted the wine-production that was put on hold for a long time. Firstly, they revitalized the 70-hectare of vineyards in Trebinjsko Polje, where the old variety Vranac was grown. They also planted an additional 60 hectares of new vineyards in the valley of Popovo Polje. Blessed by pleasant sub-Mediterranean climate and exceptionally fertile land, this region has ideal conditions for wine-producing. Besides the indigenous grape varieties Vranac and Žilavka, other international varieties, such as Chardonnay, Merlot, and Cabernet Sauvignon are planted as well. This unexpected fusion of varieties is what distinguishes the wines of Tvrdoš on the market, and it allows blending of indigenous and international varieties. That is the mix of traditional and modern that provides an additional complexity to the wines.
SHOP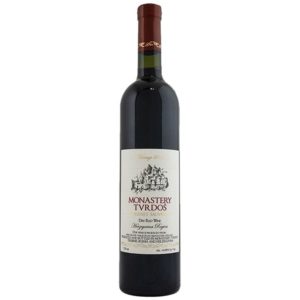 Quick View
Quick View

This Cabernet Sauvignon is a big and delicious wine. It has striking aromas of dark forest fruits, with fragrant notes of sage and discrete chocolate tones in the background. It is spicy and fruity with refreshing acids reminiscent of fresh cranberries. The fruit freshness remains on the finish. The wine is ideally paired with smoked meats and aged cheeses, smoked fish and roasted lamb. Aged for 24 months in old monastic oak barrels.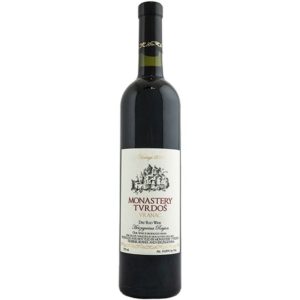 Quick View
Quick View

This is a classic Vranac from Herzegovina with distinctive flavors of dried cranberry and pleasant notes of baked bread. The taste is very refreshing, with particular tones of fresh berries. Acids are living, vibrant, and lasting with a distinguished finish of ripe cherry.
Monastery Tvrdoš Vranac pairs well with grilled poultry, prosciutto and cheese, as well as lamb and veal specialties. Aged for 24 months in old monastic oak barrels.