Manuel Olivier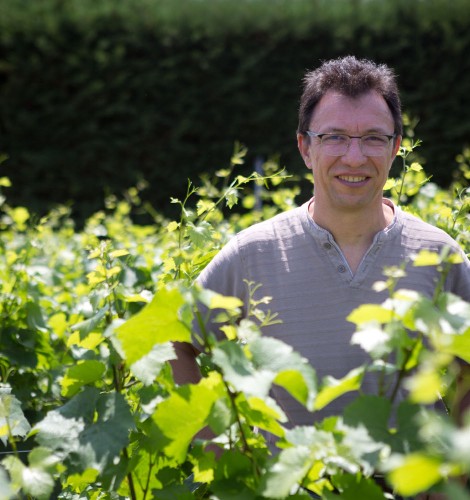 | | |
| --- | --- |
| Country | France |
| Appellation | Burgundy |
| Variety | Pinot Noir |
| Age of Wines | 15 to 45 years |
| Soil | Clay and Limestone |
| Altitude | 500 to 800 ft. |
Estate produced, Hand-picked grapes, Wild yeast fermentation.
Manuel Olivier comes from a family of farmers, and he had an unusual professional development. After high school he travelled to Switzerland in order to enjoy and pursue his passion for skiing. In order to earn some pocket money, he decided to work in the vineyards. Interestingly enough, a few weeks later, he simply fell in love with wine. He later on returned to France and in 1990 started to cultivate a few acres of vineyards in Côte de Nuits. Domaine Manuel Olivier Larochette is a highly respected family-owned vineyard founded in 1990.
Manuel Olivier, the owner and winemaker, is considered a young rising star in Burgundy. Domaine Manuel Olivier Larochette offers smooth and rich wines which are full of flavor. The wines are also highly recognized by Robert Parker, who considers them as top value.
Manuel Olivier is at present a true pinot noir specialist, who grows grapes in the Hautes-Côtes de Nuits, Côte de Nuits and Côte de Beaune. Manuel is a perfectionist, who always strives for perfections and looking for new improvements. He is still considered as one of the 'new generation' winegrowers, and rewarded by many precious medals. The vast majority of Manuel's wines are made from grapes from his own 10 hectares in the Hautes Cotes de Nuits, which he farms naturally, without any chemicals whatsoever.
His style is approachable, subtle wines with delicate fruit – obtained by his obsessive attention to detail – handpicking, low temperature maceration and use of natural yeast. His entire efforts are focused to produce wines able to seamlessly express the very character of various appellations. Grapes are exclusively hand-picked and some 50% are de-stemmed. Usually it takes 7 days for low-temperature maceration, prior to fermentation.
Manuel only uses wild yeasts in fermentation, which often takes five to six weeks at 30°C. In some 30% new barrels the wines remain in contact with lees for some 18 months. The end result is very good, sophisticated wines with loads of charm, displaying elegance and delicacy of a harmonious mixture of fruit and minerality. His wines are fresh and always with a powerful fruity palate. Furthermore, wines are well-structured, powerful and well-balanced. They end in the lingering, persisting, and a bit spicy finish with loads of fruit-related aromas. Above all Manuel Olivier insists on respecting the terroir.
SHOP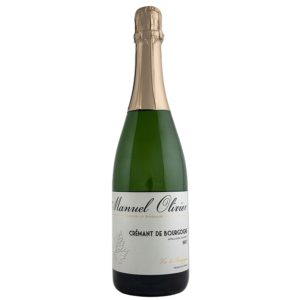 Quick View
Quick View

Very nice cremant made from 25% Aligoté, 50% Chardonnay, 25% Pinot Noir. The three grape varieties are assembled after malolactic fermentation. Aligoté is an ancient grape variety in Burgundy. Like the more famous Chardonnay, it also comes from a natural cross between Pinot and Gouais Blanc. Aligoté brings freshness to sparkling wine. Chardonnay traditionally stands for finesse – reinforced by Manuel Olivier by using a Chardonnay that has matured for 1 year. Finally, Pinot Noir gives the wine its structure. The cremant is naturally made in traditional bottle fermentation.