Bodega Casa Juan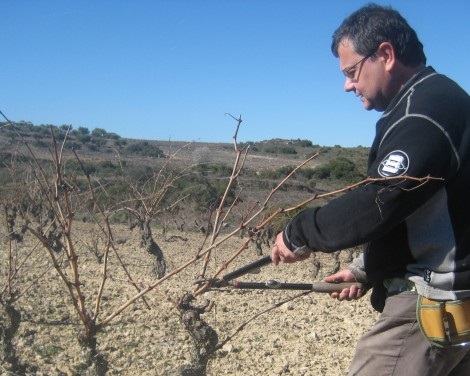 | | |
| --- | --- |
| Country | Spain |
| Appellation | Rioja Alavesa |
| Variety | Tempranillo |
| Age of Wines | 55 years |
| Soil | Chalky clay, grass, wild herbs |
| Altitude | 2550 feet |
Organic farming, hand harvest, 
Wild yeast, Unfiltered.
After graduating with a master in Enology and Agriculture from University of Salamanca, Angel Escudero of Rioja began some years of travelling to gain experience and to expand his horizons. Araceli Sanchis of Valencia graduated with a degree in Enology and also decided to travel. The two met for the first time in Cameroon in Africa, and soon after decided to get married and throw roots in their native land and to create the best wines ever tasted in the Rioja.
In 1995 they bought an old wine cellar in Laguardia – Rioja Alavesa, which they rebuilt strictly respecting the traditions, and here they founded Bodegas Casa-Juan. Angels family has lived in Rioja Alta for generations and owns 20 hectares of 50 year old vineyards so the entire harvest of grapes is processed in the Winery of Casa-Juan. Thus it all remains in the hands of the family. Since the beginning, Angel and Araceli managed to maintain their idealism. Their wines are produced according to traditional methods. Treading the grapes gently instead of mechanical presses. Decanting the wines instead of filtering. The success and growth of the winery proves them right.
The soils are the typical calcareous clay found in the region, and the vineyards are farmed organically. Harvest is done by hand, and fermentations are spontaneous from wild yeasts in 24,000 liter concrete vats. Once both fermentations finish, the wines are racked into a combination of old French and American oak barrels.
SHOP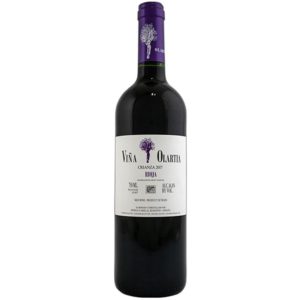 Quick View
Whiffs of fresh-tilled earth, black olive and exquisite floral tones further delight the senses and entice you toward your first sip. On the palate, blackberries and dark cherries ride a plush, velvety texture through a charming midpalate complete with vibrant acidity and subtle cocoa nibs. Toasted oak and pleasant earth create a firm backbone that holds this wine together beautifully. You would be hard-pressed to find a better bottle for this price.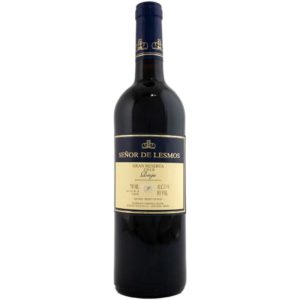 Quick View
All estate fruit, hand harvested, and carefully vinified with native yeasts, this is a hand made wine with the purity, texture and elegance. Aged 30 months in barrel and many more in bottle, this Gran Reserva smells of ripe red fruit and chewy, dried fruits with a subtle hint of chocolate. On the palate, the red fruits show great development, with lots of chalky minerality and the elegance of a middle aged Gran Reserva.
A perfect blend of rusticity and elegance – so typical of old school Rioja – is clearly shown in this extraordinary wine.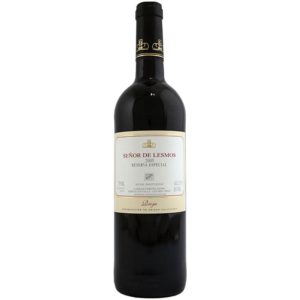 Quick View
Bodega Casa Juan is located in Rioja Alavesea, the Basque area of Rioja.  The winery is a converted flour mill, featuring concrete tanks for fermenting and blending the wine and barrels for ageing that are used for up to seven years. These are traditional Riojas in winemaking and spirit, though the site-specificity of their Laguardia and Villabuena vineyards confers a fruit character all its own to these wines. The reserva especial is a special blend of 50% Tempranillo and 50% Mazuelo, that is aged in a different selection of barrels than usual. Some more new oak comes into play, but that is only relative to Angel's very conservative, light toast, high proportion of older barrels aging regimen. This is the rarest and smallest production of the Lesmos wines, and possibly their very best.