Piquentum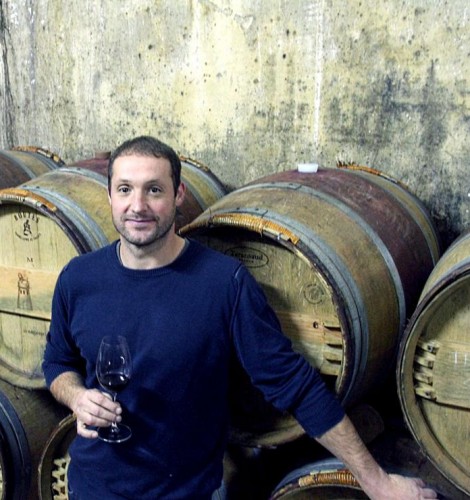 | | |
| --- | --- |
| Country | Croatia |
| Appellation | Istria |
| Variety | Teran |
| Age of Wines | 25 to 80 |
| Soil | White soil |
| Altitude | 250ft |
Estate Produced, Harvested By Hand.
Wild Yeast, Unfiltered.
Dimitri Brečević was born to a Croatian father and French mother. He is considered as one of the few 'natural' vignerons in the Istrian peninsula, for a simple reason that his winemaking is characterized with the minimal intervention! His wines are made from the well-known local indigenous varieties: Malvazija Istriana (white) and Refošk and Teran (red). He was born in France, did his enology studies in Bordeaux, and at a certain point in his life decided to move to his father's homeland – Istria, Croatia.
Dimitri's mother is from French small town Jurançon (well-known region for its white wines), thus it is pretty natural and maybe expected that wine became his love, and later on his professional orientation too. Dimitri graduated and worked in a few wineries all over the world, namely in Australia, New Zealand, Bordeaux, and Burgundy (such as Domaine de Chevalier in France or Canterbury House Winery in New Zealand). Eventually he decided to settle and establish his own winery in Istria, in Buzet in 2006. The winery was named Piquentum (the Latin name for Buzet).  His wines do offer typical aromas of Istrian Malvasia, Teran, Refošk and Rose, but in a special way Dimitri believes that one has to try to understand the grapes, the terroirs and the consumer, and to find the truth. His ultimate goal is to discover the character of this land.
Istrian terroir boasts with mineral-rich white and red Karst soils and its viticulture includes the unique indigenous grapes like Malvazija Istarska and Teran. Istrian peninsula lies on the northern edge of the Adriatic, and the prevailing climate in the interior of Istria, where the Piquentum's vineyards are situated has dry and hot Mediterranean days and cool nights. His vineyards are belonging to the area where Mediterranean climate meets continental climate. It often results in very hot summers and even springs, however very cool at the end of summer or even in September, or the beginning of the autumn. This allows the grapes to mature nicely while keeping superb acidity. Limestone is a part of the local terroir that is responsible for the specific minerality find in wines. Therefore, the wine region of Istria is an extraordinary combo of specific climate and interesting soil.
The entrance into the Piquentum winery, immediately below the hill, on which Buzet is settled, might look a bit mysterious. Actually, it is an old Italian water cistern made in the 30s of the last century. If the door is closed, the temperature is around 10–11 ºC throughout the year. For successful fermentation this is too cold so they use a fan that brings some air from the outside to reach 14 ºC. The winery cannot be easily spotted from the outside, as one can see only a few big doors and an unadorned pergola at the entrance; however the winelovers are very welcome to visit! Reservation is required.
Dimitri Brečević practices a natural winemaking approach. It includes a special winemaking philosophy, where grapes are picked by hand and pressed into concrete tanks with no temperature control. All of Piquentum wines complete a wild ferment with no use of added yeast or any additives whatsoever, and are bottled unfiltered with minimal sulfur.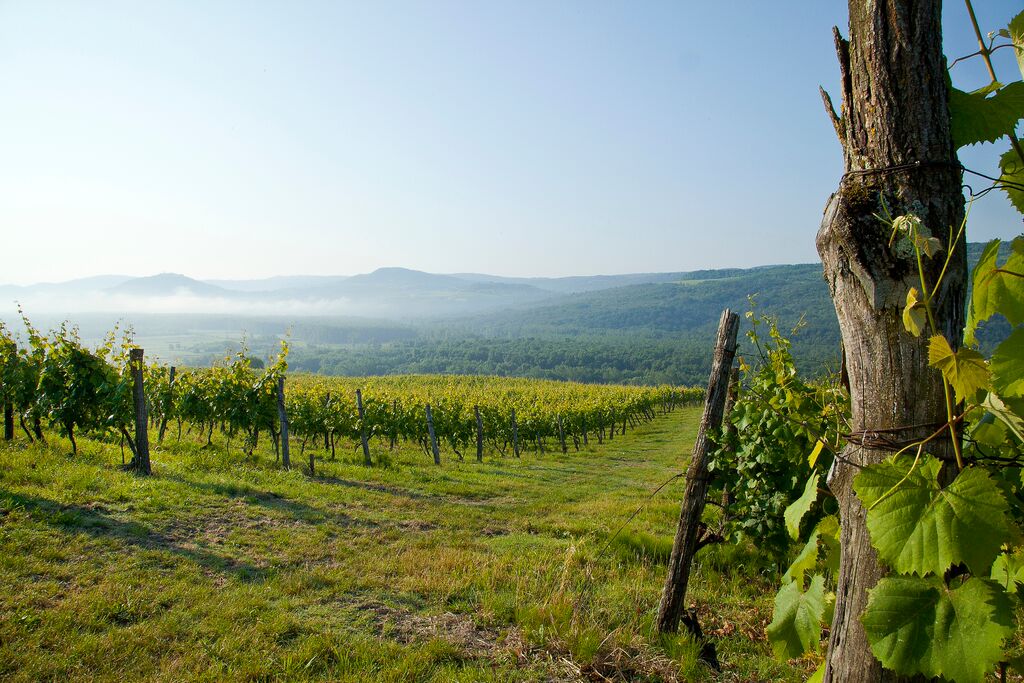 SHOP
Teran is a variety native to the Istria region of Croatia. Historically, Teran was given to woman after childbirth to combat anemia due to the rich iron content. It also has high acidity and a wild character that's hard to tame but in right hands makes amazing lively wines. Dimitri Brecevic, owner and winemaker at Piquentum was born in France and worked at some notable wineries before starting his own project in his fathers home village of Buzet, in Istria region of Croatia. Organic farmed, hand harvested and wild yeast fermented in neutral French oak barrels. Unfiltered, Low Sulfites.  A great pairing with charcuterie, oily cured fish, fish stews, and smoked meats.
While Refošk is in the Refosco family, it differs in that it ripens later and often has more pronounced ripe fruit. Historically, Refošk was given to woman after childbirth to combat anemia due to the rich iron content. Primary and malolactic fermentation are completed with native yeasts. A great pairing with charcuterie, oily cured fish, fish stews, and blood sausage. Locals make "Istarska supa," a slightly warmed broth of wine, toasted country bread, olive oil, sugar, and a healthy dose of black pepper.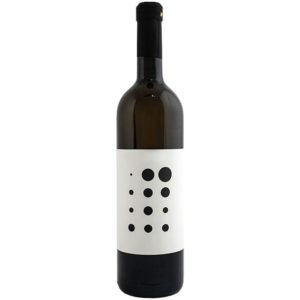 Quick View
From vineyards planted in predominately flysch rich white soil unique to Istria. It was fermented in 100% stainless steel after 2-3 days on the skins resulting in a wonderfull texture and straw yellow color. In further contrast to the coast, this is the rugged truffle ridden and forested interoir that results in an undeniable savory character that is kept in balance by lively acidity. Earthy enough to pair with hard cheeses, bright enough to highlight fresh green herbs, and a medium body that stands up to fish, it's an ideal food wine for the nearby and perhaps more familiar Italian kitchen.