Philippe Trotignon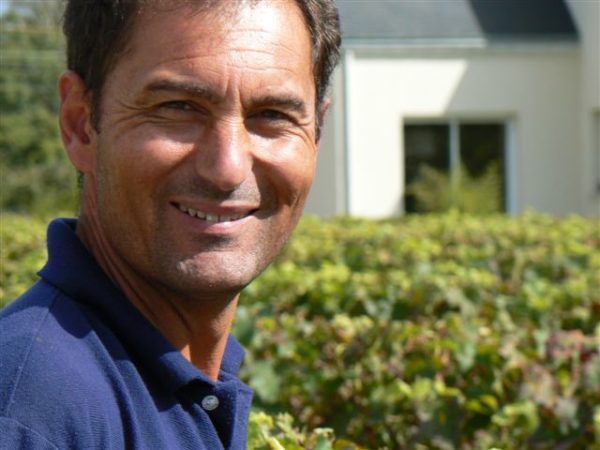 | | |
| --- | --- |
| Country | France |
| Appellation | Touraine |
| Variety | Sauvignon |
| Age of Wines | 25 to 35 years |
| Soil | Chalky-clay soils iand sands on clay-with-flints |
Estate produced, Hand harvested
Tradition and top quality
Philippe Trotignon is one of the rising stars of the Touraine – an AOC (Appellation d'Origine Contrôlée) in the Loire Valley wine region in France, producing wines of impeccable balance and concentration.
Philippe believes that: 'Wine is the blood of earth, an ever-renewed alchemy which is never quite the same, as a garden where season after season, the colors vary and change. A rose is never like its mother, even though each spring it may be pearled with dewdrops, it is different, unique.'
Philippe Trotignon took over Domaine Beauséjour as a whole in 2002, after having worked on it in GAEC with his parents (Jean-Paul and Colette) for 15 years. The winery which was modernized in 1980, improved in 1996, and extended in 2004, enables Philippe to obtain a perfect mastering of his winemaking process, and adding more modern techniques to many old ones. Philippe is still working with the same will to respect tradition added to a permanent concern about quality.
Nestled on the Cher hillsides, the vineyard of Domaine Beauséjour stretches on 20 hectares scattered on the rural districts of Noyers sur Cher and St Romain sur Cher. Philippe has one of the smartest, most impeccably maintained cellars in the entire appellation. Of the total 20 ha, 12 ha are planted with Sauvignon Blanc. The remaining vineyards are planted with Gamay; containing a tiny part of Malbec which is blended 70:30 with the local Cabernet Franc to create the red version of the new Touraine Chenonceaux cru. Sauvignon Blanc is the most suitable variety to this terroir, flourishing in the Noyers deep sandy soils. In such terroir, Sauvignon gains an additional freshness.
Philippe respects the Terra Vitis lutte raisonnée ('the reasoned struggle'), which is very close to organic farming, and limits his yields. When pruning, he ensures that the grapes have a lot of space on the vine, and also de-buds to control yields. Thereafter, he de-leafs around bunches, in order to help ripening, and further crop thins in summer if necessary. The best way to minimize soil erosion, suppress weed growth and render herbicides redundant is to grow native wild grass between the vines. During the winemaking process, fermentations are temperature-controlled. The wines are left on the lees with occasional bâtonnage (gentle stirring), which unmistakably adds complexity and reduce the need for sulphur.